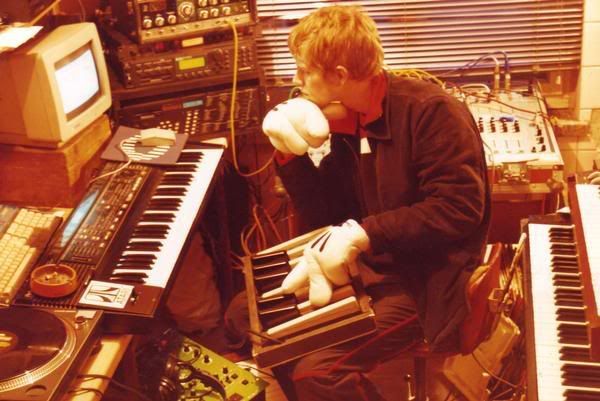 Siriusmo Radio-Mix by Exploited
This is the first mixtape from Siriusmo which was aired on Shir Khan's radioshow at Fritz: 23.3.2010 . Including a rough ride through everything that Mo enjoys.
From French Electro, Disco, Pop, to Experimental and Leftfield, CutnPaste, Jazz, DDR-Rock, Berlin Underground Rap, Trash and Klamauk.
Expect to hear the ones of Morgan Geist, Sibegg, Tom Tom Club, Jan Driver, Ark, SBB, King Kool Savas and a little bit of Siriusmo himself.
1 discosau - siriusmo - grand petrol
2 morgan geist - lullaby - environ
3 sunset driver - michael jackson - 1978 demo volume2
4 cristalcity - fred falke- alan braxe - culture music
5 wolnosc z nami - sbb - amiga
6 kaiserschmarn - harry axt - grand petrol
7 waves - boysnoize erol alkan - gonzales pianoversion - bnr
8 jacques your body - les rythmes digitales - wall of sound
9 tellyfoam - jan driver - bnr
10 gax - boysnoize - bnr
11 bootyshake - ark - fresh press
12 nonstopcutpaste - sibegg - noodles
13 shugabite - siriusmo - grand petrol
14 rushupedge - the tuss - rephlex
15 do you know squarepusher - squarepusher - warp
16 A-MS 03_B - anstam - anstam
17 did they ever tell cousteau - e.s.t. r.i.p - superstudio gul
18 radio caca - jackson a. h. c-band - warp
19 hun - mr. oizo - ed banger
20 hightogether - siriusmo - monkeytown
22 allthegirls - siriusmo - exploited
23 geniusoflove - tomtomclub - island
24 wow - siriusmo -mdslktr edit - exploited
25 sexgold - tornow - antitone
26 warumrapstdu - kks - warum rappst du? - optik
27 too high - yesterdays new quintet - stones throw
28 sirqüs alfon - babham
29 afrikatape
30 oscar peterson
31 girlblue - stevie wonder - motown
33 deboutiner - modeselektor siriusmo - bpitch
Siriusmo myspace
________________