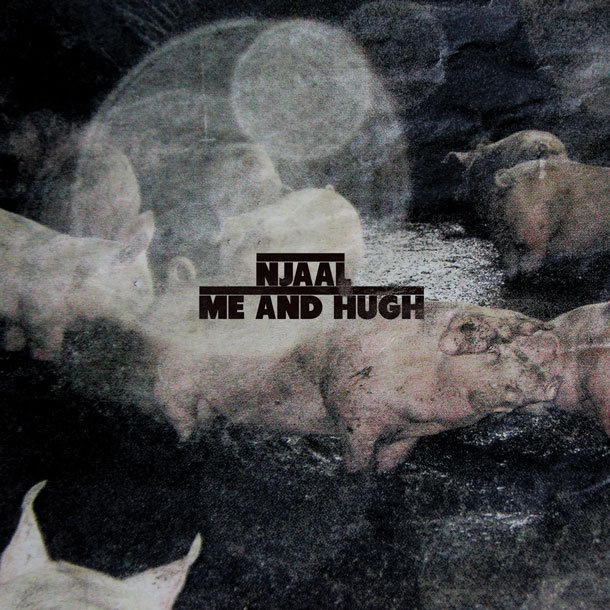 Njaal - Me And Hugh - 12" (UNTZUNTZ004) OUT NOW! by Untz Untz Records
Njaal's 12" is landing in October with remixes from Terje Bakke (Be Chosen/
Soulfooled) and Skatebård (Kompakt/Sex Tags/Digitalo)
Cat No. : UNTZUNTZ004
Artist : NJAAL
Title : ME AND HUGH
Label : UNTZ UNTZ RECORDS
Format(s): 12″ & DIGITAL
Release Date: 31/10/2011
TRACK LISTING
A Njaal - Me And Hugh (Original mix)
B1 Njaal - Me And Hugh (Terje Bakke remix)
B2 Njaal - Me And Hugh (Skatebård remix)
DESCRIPTION
Another grandios 12" from the Untz Untz Records guys with a top notch remix package. This time its a hometown affair with all artists being from Bergen, Norway.
So what is this then? Is it house? Is it prog? Is it (dear we say it) almost trance? Honestly we are not sure, but we know that it is balancing that magical thin red line somewhere in-between there and that it sounds powerful.
The A-side on this 12" is one of Njaal's early productions that was sitting there untouched when Untz Untz found it. After testing it out for a long while in clubs they had to bring this masterpiece out on vinyl. Njaal, real name Njål Paulsberg, is a guy in his early 20's residing in Bergen, Norway. He is a known synthesizer fanatic that will travel to Japan for a certain synth. Njaal is a supertalented musician, dj and producer that is involved in multiple band projects in his hyper productive hometown.
When we flip over to the B-side two remixes are being served up.
Terje Bakke is a rapidly rising rocket on the house scene with praise and admiration being thrown at him from all corners. He is giving us a unique sounding minimal house remix with clicks and claps here and there that will turn heads on a demanding dancefloor. Terje has been releasing tracks on labels such as Soulfooled and Be Chosen of lately, and is rumored to have a release coming up on one of 2011 most exciting new labels. Terje has just relocated to Copenhagen to seek new challenges. He is truly one of Bergen's greatest exports this side of the millennia.
To end the whole affair we have Norway's very own Mr.Italodisco. Skatebård delivers a full on attack with his remix. Connoisseurs of his extensive catalogue knows that Skatebård oscillates between emotional techno, neo-italo, electro from an alternative future and a Scando-cosmic reinterpretation of pure Detroitian house. Skatebård is a very busy dj and producer. Earlier this year he put out a handful of 12"s and just recently he released his fourth artist album. Every weekend Skatebård criss-crosses Europe on his never-ending string of gigs. If its in the dungeons of the Berghain castle or at a small island on the rural coast of Norway, his presence is in high demand.
All in all: 3 slightly different tracks that will appeal to multiple branches of dance music.
Some selected early feedback:
Tim Sweeney (Beats In Space/NYC) - "That Skatebard mix is my favorite of the bunch!"
Wolfram (Permanent Vacation/Diskokaine - AUS/NYC) - "Love it!"
Massimiliano Pagliara (LARJ/Balihu/Rush Hour) - "Bard, Bard, Bard: AMAZINGNESS!!! Great stuff as always"
Rayko (Rare Wiri/Eskimo/UntzUntz) -"Nice release mates!"
Hardway Bros (A Love From Outer Space) - "OOOH! Nice"
Hannulelauri (Relish/FIN) - "Your release is almost trance, but trance is good"
DJ Gio Mc-505 (Sauroid/ITA) - "Wow, it reminds me the Progressive House of early 90s, it's like a trip into the past!"
Fear of Theydon (Sunday Best/UK) - "Deeeeeep!"
diskJokke (Smalltown/NOR) - "FEIT!"
Juno Records (London/UK) - "Njaal's original sits perfectly between warm, cosmic infused house and experimental electronica as menacing keyboards take over the high end and soft, hazy reverb clouds dominate the lower. Flip over and Terje Bake strips "Me & Hugh" down to a pounding kick drum from start to finish while Njaal's ambient beds simmer below. Skatebard keeps the hypnotic style of the original while pushing the drum beats up to their crisper capabilities."
Piccadilly Records (Manchester/UK) - "Reminiscent of mid 90s pregressive house, "Me And Hugh" really packs a building, hypno-house punch, with a mega uplift after the breakdown."
Cover art by: Uniforms & Dropouts
The 12" Vinyl is available in many stores around the world. These are some of them:
Juno
http://www.juno.co.uk/​products/me-hugh/438914-01/
Oye (Berlin)
http://​www.oye-records.com/​list.php?skey=njaal
Piccadilly (Manchester)
http://​www.piccadillyrecords.com/​products/​Njaal-MeAndHughInjc.TerjeBa​kkeSkatebardRemixes-Untzun​tz-79602.html
Phonica (London)
http://​www.phonicarecords.com/​product/view/102293
Underground Gallery (Japan)
http://​www.undergroundgallery.jp/​index.php?main_page=product​_info&products_id=17606
Robot (Bergen)
http://robotbutikken.no/​butikk/musikk/me_and_hugh/
Buy the Digital version:
http://www.junodownload.com/products/me-hugh/1877137-02/
http://www.beatport.com/​release/me-and-hugh/832865
http://itunes.apple.com/​no/album/​me-and-hugh-single/​id474223814
http://www.amazon.com/​Me-And-Hugh/dp/B005XI8X2Q/​ref=sr_shvl_album_5?ie=UTF8​&qid=1320763422&sr=301-5
http://www.7digital.com/​artists/njaal/me-and-hugh/
Distributed to shops via:
http://aboveboarddist.co.uk/untz_untz_records/UNTZUNTZ004
Links:
http://soundcloud.com/untzuntzrecords
http://www.facebook.com/pages/UNTZ-UNTZ-RECORDS/175182647480
http://www.untzuntzrecords.com/